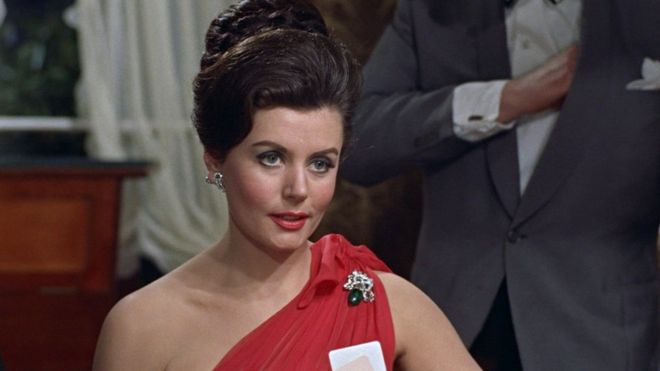 Eunice Gayson, the First Bond Girl, Dies at 90
Eunice Gayson-- best known for being the James Bond franchise's very first Bond girl -- has died ... according to producers of the famous film series.
The British actress -- who played Sylvia Trench alongsideSean Conneryin the 1962 spy movie that started it all, "Dr. No" -- died Friday ... according to her official Twitter page. She was described as "An amazing lady who left a lasting impression on everyone she met."
Connery first uttered the iconic line, "Bond, James Bond," to Gayson's character in "Dr. No."
Eunice played the same Bond girl in the 1963 follow-up flick, "From Russia with Love," as well.
She also starred in "The Revenge of Frankenstein" and popular British TV shows like "The Avengers" and "The Saint."
Eunice was 90.
Similar articles
Wayne Knight
Kristen Wiig
American Idol Finalists -- The Show Is NOT RACIST
Is There an L.C. Sex Tape
Idol Rehearsals: No TMZ Allowed
Gary Busey -- I Graduated From Debt School
Big Show, Shaq, WWE, NBA, Wrestlemania
Kanye West -- Discovers the Next Big Rapper ... On the Street (Epic Video)
Eunice Gayson, the First Bond Girl, Dies at 90